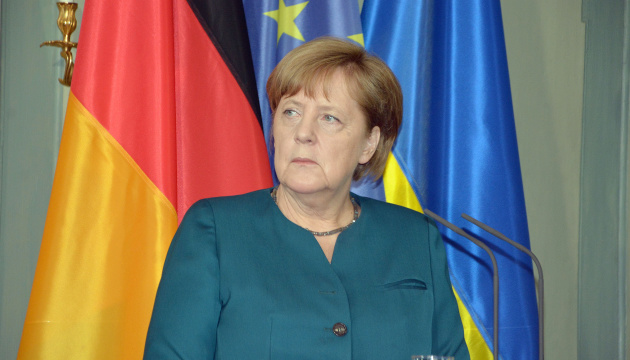 Merkel concerned about casualties in Donbas
German Chancellor Angela Merkel has expressed deep concern over ongoing ceasefire violations and human casualties in eastern Ukraine, according to Radio Liberty.
"Ukraine is worrying us," Merkel said after receiving the Lamp of Peace of St. Francis award in the Italian town of Assisi on May 12.
"We try to enforce the Minsk agreements, but every night there is a violation of the truce, every day human losses," she added.
As reported, Russian-backed separatists continue to deliberately violate the ceasefire on the contact line. In particular, in the evening of May 11, Ukrainian troops recorded another criminal activity of militants who shelled civil infrastructure in Zaitseve from a mortar.
op