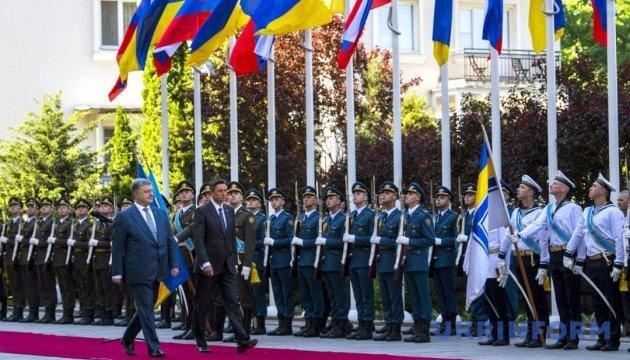 Slovenia to support sanctions against Russia until it fulfills Minsk agreements
Slovenia will support international sanctions against the Russian Federation if Russians do not comply with the Minsk agreements.
President of Slovenia Borut Pahor said this during a joint press conference with President of Ukraine Petro Poroshenko in Kyiv, an Ukrinform correspondent reports.
"Slovenia will certainly support all sanctions if Russia does not adhere to the implementation of the Minsk agreements. In my opinion, this is the only tool so far that we can use to achieve the desired goal," he assured.
According to him, taking into account the current situation, sanctions against Russia are needed.
At the same time, Pahor expects that the future meetings of German Chancellor Angela Merkel and French President Emmanuel Macron with Vladimir Putin will be effective, and the Russian president will agree to implement the Minsk agreements.
He also says that Slovenia has "quite good relations" with Russia, although he notes that everything is held within the framework of the EU and NATO, stressing that such relations make it possible "to learn firsthand about plans of the Russian Federation and to find a "key" to redirect them [Russians], and so that they begin to implement the Minsk agreements."
At the same time, the Slovenian president notes that the conflict in Donbas should be resolved peacefully within the shortest possible time.
ish