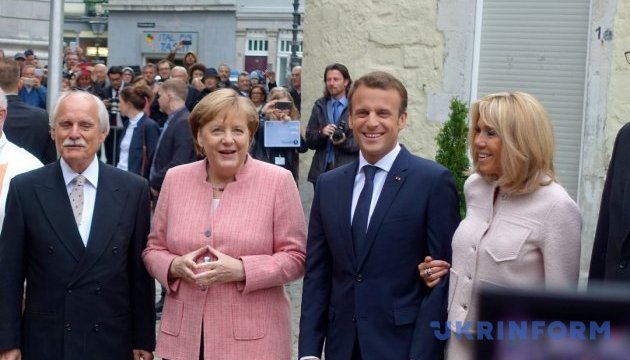 Merkel vows to continue efforts to restore Ukraine's sovereignty
German Chancellor Angela Merkel has said that partners will continue to make every effort to restore Ukraine's sovereignty and territorial integrity.
She stated this in the German city of Aachen in her speech in honor of the winner of the Charlemagne Prize in 2017, French President Emmanuel Macron, according to Ukrinform's correspondent in Germany.
"We know that it is often time consuming to resolve international conflicts, but we will continue to make efforts to secure the sovereignty and territorial integrity of Ukraine," Merkel said.
She also welcomed Ukrainian President Petro Poroshenko's presence in Aachen.
As reported, a trilateral meeting between Poroshenko, Merkel and Macron took place in Aachen before the Charlemagne Prize award ceremony.
op