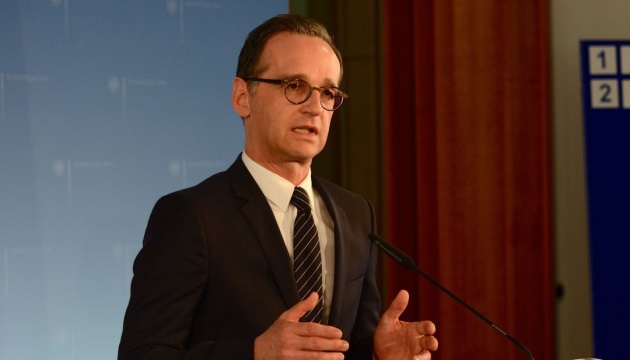 German foreign minister to visit Moscow on May 10
Germany's Foreign Minister Heiko Maas plans to visit Moscow on May 10.
Ukrinform learnt this from the German Foreign Ministry.
"The foreign minister of Germany will make his first visit to Moscow on Thursday, May 10," the Foreign Ministry said.
In the Russian capital, he will hold talks with his counterpart Sergei Lavrov, during which he will discuss the situation in eastern Ukraine and Syria, as well as the state of German-Russian relations, the German Foreign Ministry informed.
On May 14, Economy Minister of Germany Peter Altmaier will visit Ukraine and Russia to discuss the Nord Stream 2 project. On May 18, Chancellor Angela Merkel intends to leave for Sochi to meet with Russian President Vladimir Putin.
ish