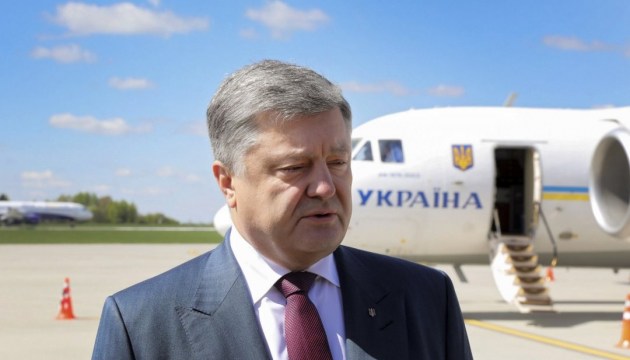 Poroshenko to meet with Merkel, Macron, Tusk on May 9-10
Ukrainian President Petro Poroshenko will make a working visit to Germany on May 9-10, where he will meet with German Chancellor Angela Merkel and French President Emmanuel Macron, the press service of the head of state has reported.
The report notes that as part of the visit, the president will hold trilateral talks with Merkel and Macron and meet with European Council President Donald Tusk.
Poroshenko will also take part in events as part of the annual ceremony to present the Charlemagne Prize to Macron.
op