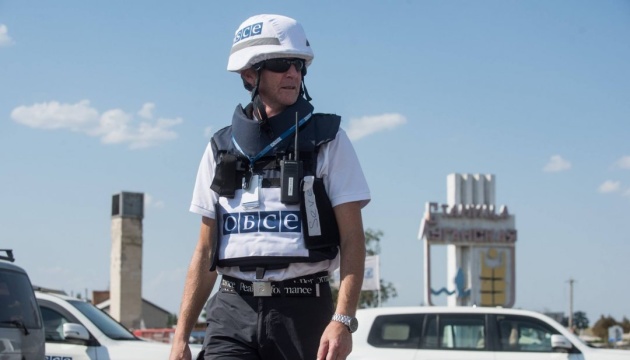 Russia blocks expansion of OSCE mission on border with Ukraine
The Ukrainian Foreign Ministry has expressed disappointment that Russia remains the only country in the OSCE, which persistently blocks the extension of the mandate of the OSCE mission to the entire section of the border adjacent to the temporarily occupied territory of Donetsk and Luhansk regions of Ukraine.
This is stated in a comment of the Ukrainian Foreign Ministry in connection with the decision by the OSCE Permanent Council to extend the mandate of the OSCE Observer Mission at the Russian checkpoints Gukovo and Donetsk.
"Discussions during the 1184th meeting of the OSCE Permanent Council on May 3, 2018, at which the said decision was endorsed, showed Russia's isolation in its reluctance to ensure effective international control at the border. These actions by the Russian Federation indicate its intention to continue the supply of weapons, ammunition and military equipment, regular troops, mercenaries in order to support terrorist activity on Ukrainian territory. In this regard, joining the consensus on the decision, Ukraine's delegation to the OSCE issued a respective interpretation statement," reads the comment.
The Ukrainian Foreign Ministry urged Russia to steadily fulfill its obligations under the Minsk agreements, in particular, the provisions of paragraph 4 of the Minsk Protocol of September 5, 2014 on ensuring continuous monitoring and verification by the OSCE on the temporarily uncontrolled section of the Ukrainian-Russian state border, as well as the creation of a security zone along the border with Russia, which is critically important for de-socialization of the situation and peaceful settlement in Donbas.
op