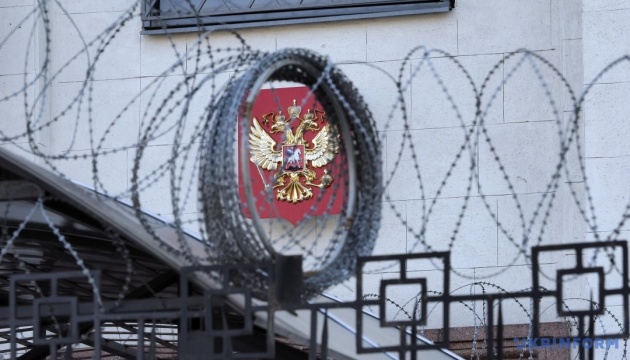 NSDC imposes new sanctions on Russia
Ukraine's National Security and Defense Council (NSDC) has imposed new sanctions against Russian companies and individuals for aggression against Ukraine, the council's press service has reported.
"Ukraine's NSDC imposed sanctions on legal entities and individuals involved in Russian aggression against Ukraine," reads the statement.
Sanctions are introduced on the initiative of the Cabinet of Ministers of Ukraine, the Security Service of Ukraine and the National Bank of Ukraine for three years or indefinitely against individuals and legal entities involved in Russian aggression against Ukraine, in preparing for and conducting illegal voting in the occupied Crimea as part of the Russian presidential election, against representatives of the Russian occupation administration in Crimea and militants of Russian armed groups in the occupied territory of Donetsk and Luhansk regions, etc., the NSDC said.
Sanctions were also imposed on persons involved in information and cyber aggression against Ukraine, unlawful actions against Ukrainian citizens illegally detained in Russia, as well as on State Duma deputies and members of the Federation Council of the Russian Federal Assembly, etc.
In addition, the sanctions imposed in previous years have been extended, the NSDC added.
op