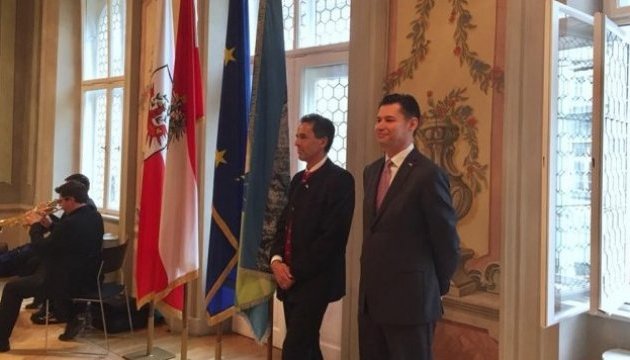 Ukraine opens its fourth consulate in Austria
The Honorary Consulate of Ukraine has opened in Innsbruck, the capital city of Tyrol province in western Austria.
"We have opened the honorary consulate of Ukraine in the fairy-tale Innsbruck in the presence of leading Tyrolean politicians. The ceremony was held in the historic building of the Tyrolean Parliament," Ambassador of Ukraine to Austria Oleksandr Shcherba wrote on his Facebook page.
Former vice-burgomaster, well-known businessman Mr. Walter Peer has been appointed as the Honorary Consul.
Currently, Ukraine has four honorary consulates in Austria: in Graz, Linz, Salzburg and Innsbruck. It is planned to open another diplomatic representation in the city of Klagenfurt, Ambassador Shcherba noted.
ol