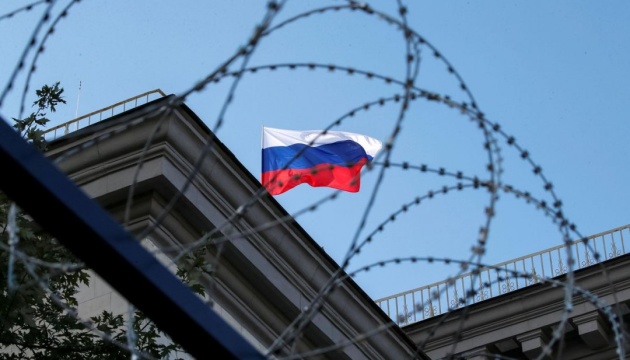 European Parliament demands expansion of sanctions against Putin's entourage
The European Parliament has demanded the expansion of the sanctions list of individuals and entities linked to the Putin regime.
This is stated in a letter from 45 deputies of the European Parliament to the heads of state and government of the member states and the leadership of the EU, Ukrinform's correspondent in Brussels reported.
"We, Members of the European Parliament, urge you to expand the package of restrictive measures that is currently applied by the European Union in respect of Kremlin-linked individuals and entities," MEPs said.
They propose, in particular, that new sanctions in the form of a Magnitsky Act, specifically target those Russian tycoons and oligarchs, who shelter and launder illegal funds in EU member states helping Putin to enable his anti-democratic activities and who fund, cover or manage multi-billion euro operations, such as election meddling, cyberattacks, fake news and propaganda campaigns or sending mercenaries to Syria and Ukraine.
At the same time, the signatories of the letter noted the effectiveness of the EU's economic sanctions imposed in response to Russian military aggression against Ukraine, which witnessed the unanimity of Western democracies.
However, according to European deputies, Russia is continuing to ignore its own obligations under the Minsk Agreements and remains in occupied territories of Ukraine and Georgia in violation of international law.
The letter also recalls that it is Russia that is responsible for the use of chemical weapons in Salisbury.
MEPs are also convinced that the EU should synchronize its sanction regime with the United States.
"We therefore are absolutely convinced that as long as the Kremlin's regime does not change its aggressive behavior additional restrictive measures need to be imposed on Russian individuals and businesses with links to the regime," the MEPs said.
op