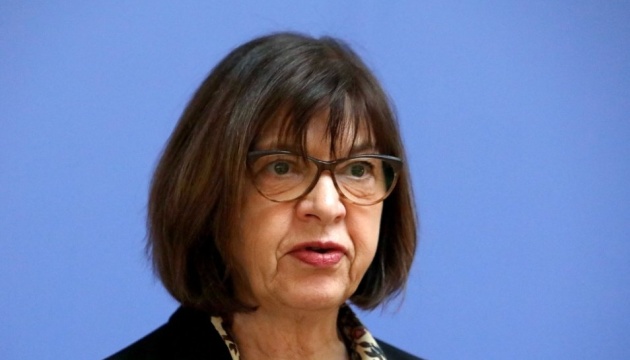 MEP Rebecca Harms intends to visit Kharkiv on April 26
German MEP Rebecca Harms, who is also a co-chair of the Euronest Parliamentary Assembly and a member of the Greens group in the European Parliament, plans to visit the Ukrainian city of Kharkiv on April 26.
Ukrinform leant this from the office of the German MEP.
"On the occasion of the 32nd anniversary of the Chornobyl disaster (April 26, 1986) Rebecca Harms will visit Kharkiv," the European Parliament's office informed.
In Kharkiv, Harms will take part in the 10th International Triennial of Eco-Poster "The 4th Block". The festival is aimed at changing the attitude of people to the world and to themselves for almost 30 years, through the language of design.
The German MEP, along with the organizers of the festival, will also honor the memory of victims of the Chornobyl disaster in Kharkiv and meet with representatives of local authorities, as well as victims of the Chornobyl disaster; visit the exhibition, tours with the liquidators.
In addition, Harms plans to visit the local office of the Antikor anticorruption organization to support its employees in the work against corruption.
ish