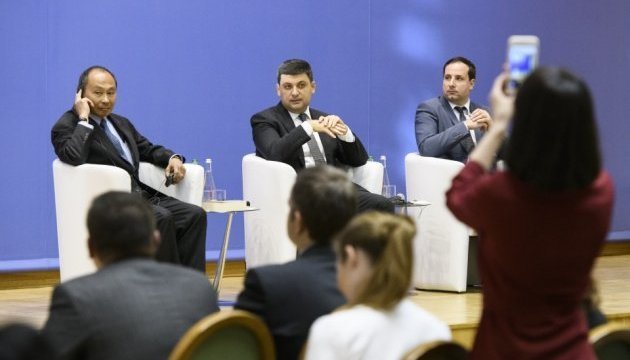 Cabinet signs memorandum of cooperation with Stanford
Francis Fukuyama, a well-known U.S. philosopher, political scientist, professor at the Stanford University's Center on Democracy, Development, and the Rule of Law, in the presence of Ukrainian Prime Minister Volodymyr Groysman, has launched cooperation between Stanford University and the Cabinet of Ministers in the field of reforming the system of public administration of Ukraine.
State Secretary of the Cabinet of Ministers of Ukraine Volodymyr Bondarenko and Fukuyama signed a respective memorandum of cooperation on Monday, April 23, an Ukrinform correspondent reported.
"A new quality of civil service is what Ukrainians need. People do not need to help the government. People need to come and work in the government in order to move the civil service apparatus. Our goal is to make a strong country, with a strong democracy, a strong economy, and a strong judicial system," Groysman said.
According to Minister of the Cabinet of Ministers Oleksandr Sayenko, the signing of such a document is the result of the government's prior agreement on cooperation in implementing the reform of the public administration system in Ukraine, in particular the implementation of the Civil Service Feedback Loop Initiative supported by the Professional Government Association (PGA), the Center on Democracy, Development and the Rule of Law (CDDRL), Kyiv School of Economics and the Secretariat of the Cabinet of Ministers to conduct a basic study of civil service in Ukraine with the aim of continuous improvement.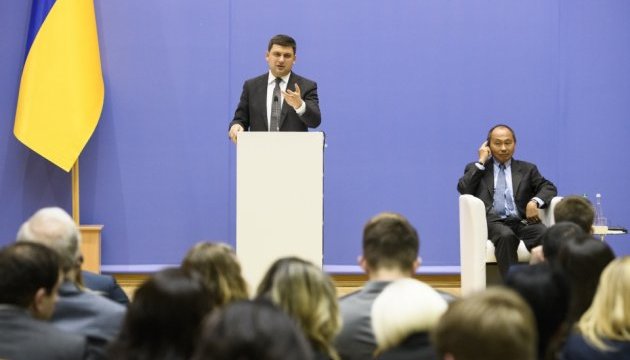 This research will be held in Ukraine for the first time. It foresees interviews with different categories of officials on key parameters of modern civil service, such as meritocracy, autonomy, organizational values and effectiveness. This will help better understand the current state of the state apparatus in Ukraine and work out specific recommendations for solving existing problems.
Sayenko expressed confidence that the recommendations to be made to government officials would help improve the state system, improve the quality of government decisions and speed up the development of public administration reform in Ukraine.
op