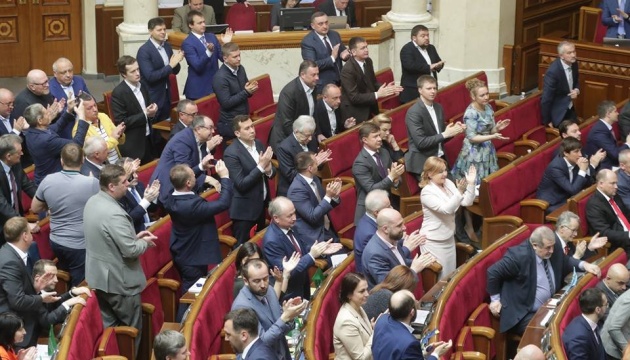 Ukrainian parliament supports appeal on autocephaly for UOC
The Verkhovna Rada has supported the president's appeal to Archbishop of Constantinople, Ecumenical Patriarch Bartholomew, with the request to issue a tomos (decree) on autocephaly for the Ukrainian Orthodox Church (UOC).
A total of 268 people's deputies voted for such a decision on Thursday.
President Petro Poroshenko said from the parliament's rostrum that the issue of autocephaly of the UOC goes far beyond the church issue. According to him, the issue concerns Ukraine's ultimate independence from Moscow.
"To me the establishment of an independent local church is as important as the visa-free regime and the Association Agreement with the European Union, as our common struggle for membership in the European Union and NATO membership, which is still ahead. This is a question of national security and our defense in this hybrid war, because the Kremlin views the Russian church as a key tool of influence on Ukraine," Poroshenko said.
According to the president, autocephaly for the UOC will remove the elements of the "Russian world" in Ukraine.
op