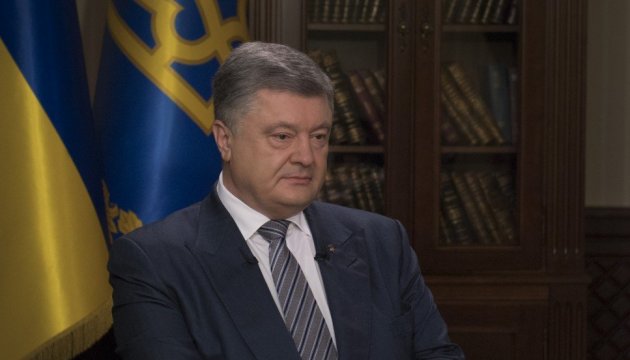 Poroshenko congratulates Israeli people on Israel's 70th anniversary
President of Ukraine Petro Poroshenko has expressed his admiration for the successes of Israel, which the country has achieved in just 70 years of its independence.
"I sincerely congratulate the Israeli people on the 70th anniversary of the establishment of the State of Israel. I am delighted with Israel's amazing successes achieved during the years of independence. Israeli people know the significant value of peace and security on their land like nobody else. I wish the courageous people of Israel success and prosperity!" Poroshenko wrote on Twitter.
ol