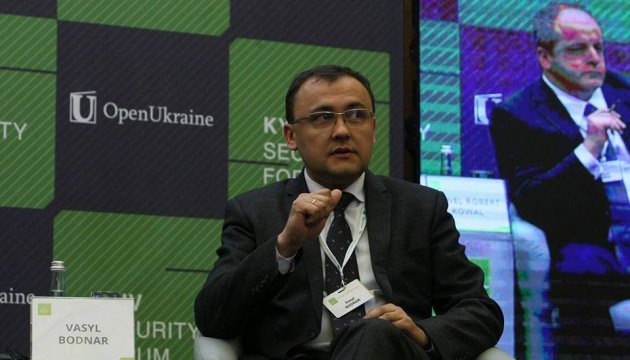 Ukrainian Foreign Ministry preparing for worst-case scenario in Donbas
The Ukrainian Foreign Ministry highly assesses the likelihood of Russia's attacks on Ukraine against the backdrop of recent events in Syria, and it is working on the preparation of the world to counter a possible Russian aggression in the east of the country.
Deputy Foreign Minister of Ukraine Vasyl Bodnar said this in comments to Ukrinform on Monday, April 16.
"Nobody can say 100% about the possible reaction of Russia to the actions of the Western allies in Syria, since nobody knows what Putin thinks about. But we must prepare for the worst. Last week [April 13] together with my Slovak colleague [State Secretary of the Slovak Foreign Ministry Lukáš Parízek], we went to the east and saw that our defenders were preparing for the defensive operation and for the worst scenario," he said.
He informed that Ukrainian diplomats were working to shift the focus of attention of the world community from the events in Syria to Ukraine as another attack by Russia was possible in the east of our state, and it had to be "reflected" by the whole world.
ish