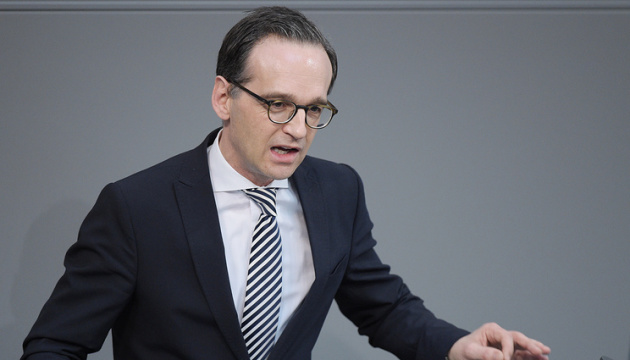 German FM to travel to Donbas
German Foreign Minister Heiko Maas will soon visit Ukraine and make a trip to Donbas, the press service of the Ukrainian president has reported, following negotiations held between President Petro Poroshenko and Maas.
"The German foreign minister confirmed his intention to visit Ukraine, including Donbas, in the near future," the statement reads.
According to the press service, the head of state expressed his gratitude for Berlin's strong position in support of Ukraine, the condemnation and non-recognition of the annexation of Crimea, the cessation of Russian aggression in Donbas, and the restoration of Ukraine's sovereignty and territorial integrity.
The parties coordinated approaches regarding the prospects for the deployment of a UN peacekeeping force to the occupied part of the Donbas. They emphasized that UN peacekeepers should cover the entire occupied territory, including the section of the Ukrainian-Russian border. They also stressed the importance of work in the Normandy format and the need to extend sanctions against Russia as an element of deterring aggression and encouraging a true search for peaceful settlement.
Particular attention was paid to energy solidarity between Ukraine and the EU, as well as the strengthening of Ukrainian-German cooperation, in particular in the field of enhancing cybersecurity and countering propaganda.
Maas stressed that his country would continue to support Ukraine and the reforms that Ukraine is currently pursuing.
op