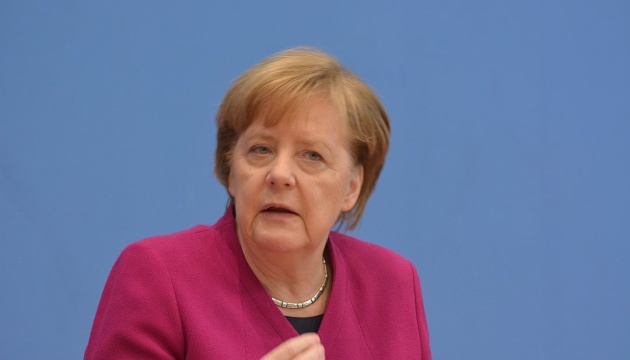 Merkel, Putin discuss peacekeepers in Donbas
German Chancellor Angela Merkel and Russian President Vladimir Putin discussed the situation in Ukraine during a phone conversation on Monday, April 9.
This was stated by German government spokesman Steffen Seibert, according to Deutsche Welle.
"According to him, among the issues discussed by the leaders of the two states were the implementation of the Minsk agreements, a UN peacekeeping force in Donbas and gas relations between Kyiv and Moscow," Seibert said.
Merkel and Putin agreed on the need for the immediate and full implementation of the Minsk agreements, first and foremost, the observance of the so-called "Easter truce," as well as the continuation of the prisoner exchange process. They also stressed the importance of further work in the so-called "Normandy format" for the sake of settling the conflict, according to Seibert's statement, which was made public on the chancellor's website.
At the same time, the Kremlin's press service reported that the leaders of the two states touched on "problems related to the possible deployment of a UN force to protect OSCE observers." The Russian president defends the idea of deploying a force only for protection of OSCE observers on the contact line.
Regarding the gas subject, the parties confirmed the "positions of Russia and Germany on the implementation of a major mutually beneficial project in the gas sector - Nord Stream 2."
While discussing Syria, Merkel condemned a recent chemical attack in the city of Douma in Eastern Ghouta, Seibert said. Instead, the Kremlin's press service notes that Putin "drew attention to the inadmissibility of provocations and speculations on this matter."
Ukrainian President Petro Poroshenko is on a visit to Germany at Merkel's invitation.
Earlier, Poroshenko said in an interview with German business newspaper Handelsblatt that in Berlin, he intends to discuss with Merkel the sending of UN peacekeepers to Donbas.
op