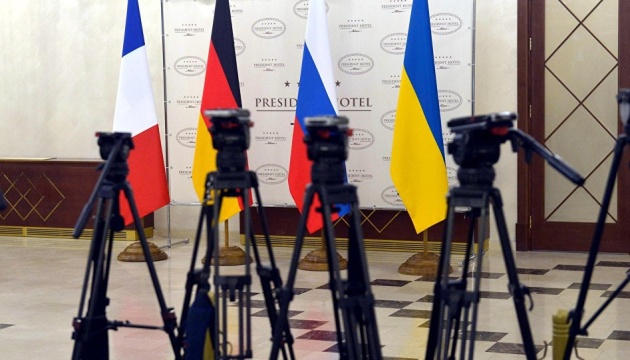 Foreign minister Klimkin: 'Normandy format' meeting is possible if three issues are put on agenda
Ukraine is ready for the meeting of the foreign ministries of the "Normandy format" countries if the issues of security, liberation of hostages and deployment of peacekeeping mission are put on the agenda.
Ukrainian Foreign Minister Pavlo Klimkin said this on the air of Inter TV channel.
At the same time, it will be possible to schedule a meeting in this format after the positions of the foreign ministers of Ukraine, Germany and France are coordinated, Klimkin added.
"I will talk with the German minister in the coming days. At first, we [the foreign ministers of Ukraine, France and Germany] will meet or talk on the phone and then will consider the meeting with the Russian side," he said, answering the question about the possible oncoming meetings in the "Normandy format."
As the Ukrainian foreign minister noted, the key issues are security, release of political prisoners and hostages and the concept of a peacekeeping mission in Donbas.
"I told my French and German colleagues: if we put these three issues on the agenda of the 'Normandy format' meeting, the four of us will meet. I very much hope that such a meeting will be organized in the near future," Klimkin said.
ol