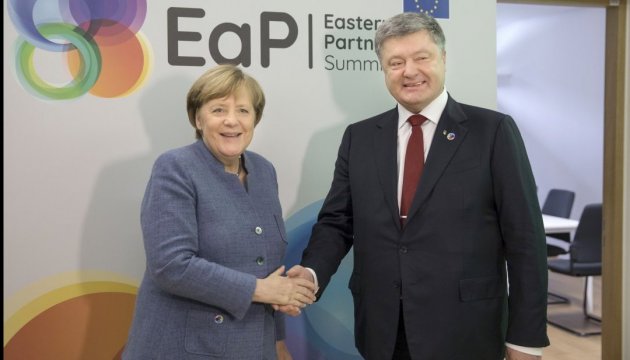 Poroshenko to visit Germany at Merkel's invitation
Ukrainian President Petro Poroshenko will make a visit to Germany on April 10 at the invitation of German Chancellor Angela Merkel, the press service of the head of state has reported.
"Bilateral talks are to be held with Federal President Frank-Walter Steinmeier, Federal Chancellor Angela Merkel, President of the Bundestag Wolfgang Schauble and Foreign Minister Heiko Maas," reads the statement.
The press service said that the Ukrainian president would be one of the first foreign leaders on a visit to Berlin after the formation of a new German government and Merkel's re-election as chancellor.
Poroshenko said on April 5 that he and Merkel would discuss peace, the deployment of a peacekeeping force to Donbas and support for reform in Ukraine.
op