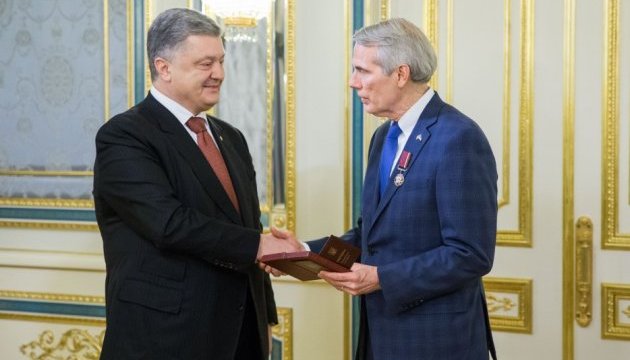 President Poroshenko awards U.S. Senator Portman Order of Merit
President of Ukraine Petro Poroshenko awarded U.S. Senator Rob Portman the Order of Merit 3rd Class.
The Head of State awarded Rob Portman "for his personal contribution to the strengthening of the U.S.-Ukrainian interstate cooperation, upholding the state sovereignty and territorial integrity of Ukraine" during the meeting that took place at the Presidential Administration, the press service reports.
The President expressed his gratitude for the strong bipartisan support for Ukraine and the active and consistent contribution of the Senate Ukraine Caucus co-chaired by Senator Portman.
During the meeting, Poroshenko and Portman discussed the situation in Donbas and resolutely condemned the continuing Easter ceasefire violations by the Russian-backed and armed militants.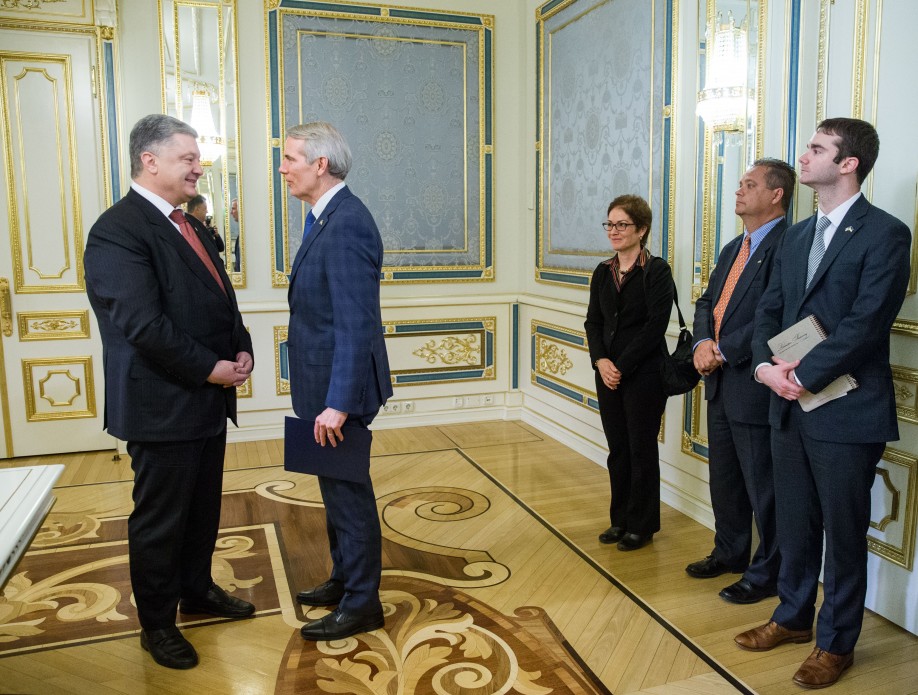 The need to maintain sanctions pressure on Russia with a view to ending armed provocations and ensuring the proper implementation of the Minsk accords was stressed.
Petro Poroshenko noted the importance of coordinated international efforts to deploy a UN peacekeeping mission in Donbas.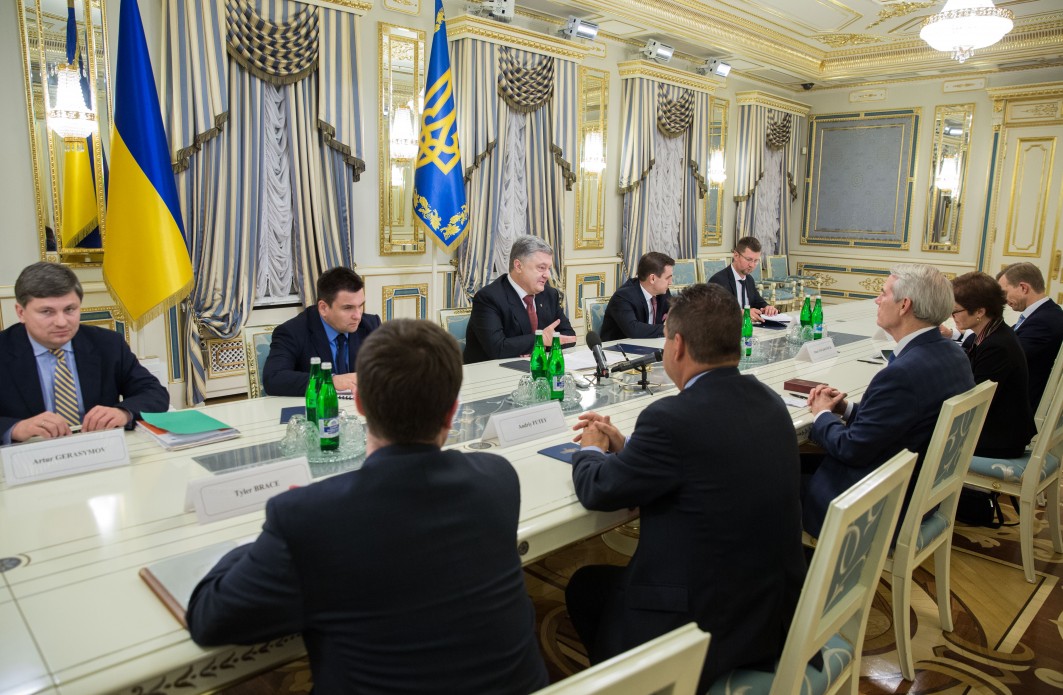 Particular attention was paid to strengthening energy solidarity between the parties, and the danger of the Nord Stream 2 project was underscored in this context.
Petro Poroshenko and Rob Portman also discussed the topical issues of implementation of reforms in Ukraine. The Head of State informed the American side about the progress achieved in this area and the planned further steps, in particular the adoption of the national security law and continuation of the fight against corruption.
ol