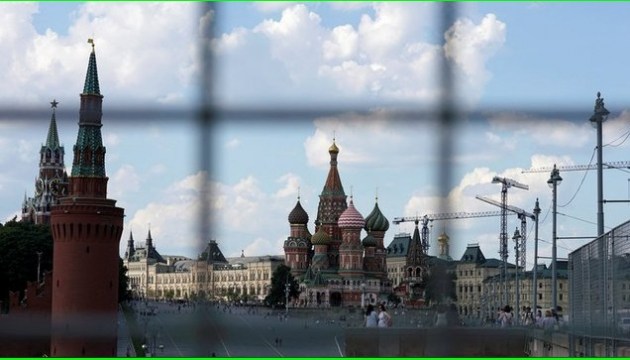 Human rights defenders hand over appeal on Kremlin's political prisoners to Volker
Chairwoman of the Center for Civil Liberties Oleksandra Matviychuk has handed over an appeal on kidnapping, torture and unlawful detention of people in occupied Donbas, Crimea and Russia to U.S. Special Representative for Ukraine Negotiations Kurt Volker.
As Matviychuk posted on her Facebook page, the Human Rights Agenda, signed by more than 50 NGOs, including human rights activists, environmentalists, trade unions, volunteers, service and expert organizations from all over Ukraine, outlines "our vision of strategic priorities in the course of negotiations with Russia."
"Kurt Volker promised to study it carefully and give an answer. I drew his attention to the fact that there are still more than a hundred people on the 'Minsk lists', including serviceman Serhiy Hlondar, journalist Stanislav Aseev, and even children, for example, schoolboy Yaroslav Mironov. I know the relatives who have been waiting for their return for more than three years."
At the same time, the chairwoman of the Center for Civil Liberties notes, "the problem is that these lists are incomplete. According to the Kremlin's republics, 246 (!) people were arrested on suspicion of espionage and treason only in Donetsk last year. We do not know who these people are and in what conditions they are held. We do not know the real scale of this phenomenon. The only thing we know is that the practice of abduction, torture and illegal detention of people in the occupied territory of Donbas is ongoing. The issue of liberation of political prisoners held in Russia and in the occupied Crimea still remains relevant.
There are already about 70 people on our list #LetMyPeopleGo, including filmmaker Oleg Sentsov, 19-year-old student Pavlo Hryb, human rights activist Emir-Usein Kuku, Crimean farmer Volodymyr Balukh, journalist Roman Sushchenko, Crimean Tatar activist Nariman Memedeminov and others. However, this is only the tip of the iceberg. We do not know the real figures. These people have become direct victims of the hybrid war initiated by the Russian Federation. However, we still have no international platforms to discuss their release. Therefore, it is necessary to demand that this issue is included in the Minsk process."
ol