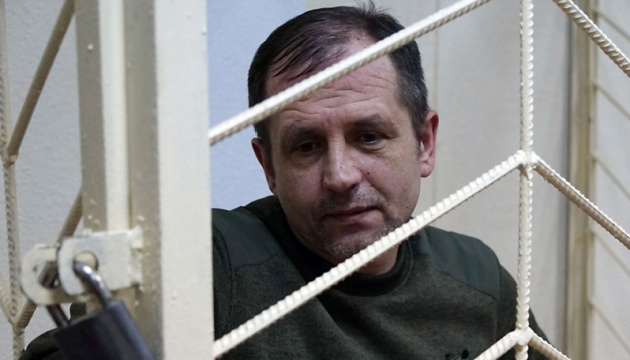 Jailed Ukrainian activist Balukh is on hunger strike for two weeks already
On Monday, April 2, two weeks have passed since Ukrainian activist Volodymyr Balukh, convicted in the occupied Crimea, went on a hunger strike.
He made a relevant statement on March 19 in protest against the announced sentence in his trial, Radio Liberty reports.
"Crimean farmer Volodymyr Balukh has been on a hunger strike in prison for thirteenth day already. Russian occupants jailed him for a Ukrainian flag placed on his house," Ukrainian MP, Vice President of the PACE Volodymyr Aryev reminded in social networks.
The Federal Security Service of Russia detained Volodymyr Balukh on December 8, 2016. The FSB officers claimed that they had found 90 cartridges and several TNT blocks in the attic of his house.
The lawyers of Balukh and human rights activists assert that he has become a victim of repression for his pro-Ukrainian views, namely for placing a Ukrainian flag in the yard of his house.
March 14, the Kremlin-controlled Supreme Court of Crimea changed the verdict in the case of Ukrainian activist Volodymyr Balukh. The court excluded the paragraph on purchase of ammunition from the verdict and sentenced the activist to 3 years and 5 months of imprisonment in a penal colony settlement and fined him about UAH 4,600.
ol