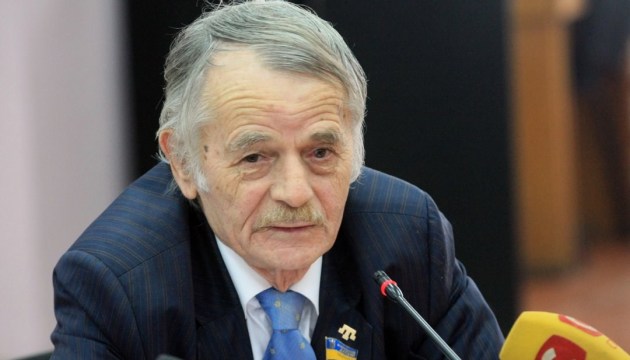 Dzhemilev: It will be difficult to pass constitutional amendments on Crimea
It will be difficult to introduce amendments to the Constitution of Ukraine regarding the name of the Crimean republic in the short term.
Leader of the Crimean Tatar people and member of the Parliament of Ukraine Mustafa Dzhemilev said this in a commentary to the Anadolu agency during his visit to Ankara, Turkey.
Commissioner of the President of Ukraine for Crimean Tatar people raised the issue of the amendments to the Article 10 of the Constitution of Ukraine, which would allow changing the name of the Autonomous Republic of Crimea to the Crimean-Tatar Autonomous Republic. "The parliamentarian noted that this step required the support of 300 Ukrainian lawmakers, and it would be difficult to achieve such a decision in the short term," the agency writes.
Dzhemilev also said that he would inform Turkish President Recep Tayyip Erdogan about the situation of the Crimean Tatars and ask for support from Turkey on the eve of the visit of Russian President Vladimir Putin to Ankara.
The leader of the Crimean Tatars highly appreciated Turkey's support for the territorial integrity of Ukraine, noting that the country provides "the greatest support" for the Crimean Tatars.
ol