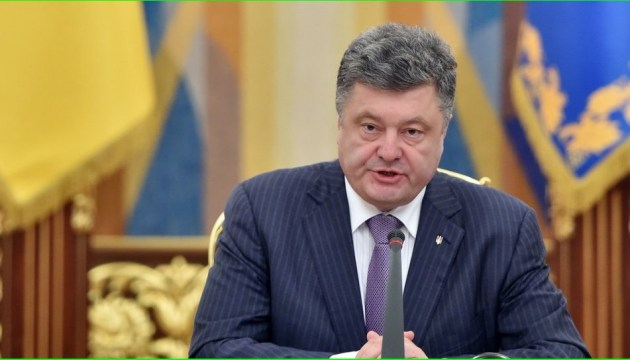 President Poroshenko: Supporters of Nord Stream 2 are Russia's accomplices in hybrid war
President of Ukraine Petro Poroshenko believes that supporters of the construction of Nord Stream 2 pipeline are "Russia's accomplices in its hybrid war."
The President said this in an interview with the media outlets of the Funke group, which will be published on Saturday, March 31, DW reports.
"Nord Stream 2 is an instrument of political pressure for Russia," Poroshenko stressed.
He believes that the construction of Nord Stream 2 poses a serious threat for Ukraine. On the one hand, Kyiv will annually lose $2 billion in duties, collected on the transit of Russian gas to Europe. On the other hand, Russia's Gazprom is likely to reduce the volume of gas supplies to Ukraine.
Poroshenko also believes that the case of poisoning former double agent Sergei Skripal will entail consequences for the laying of a pipeline to connect Russia and Germany.
ol