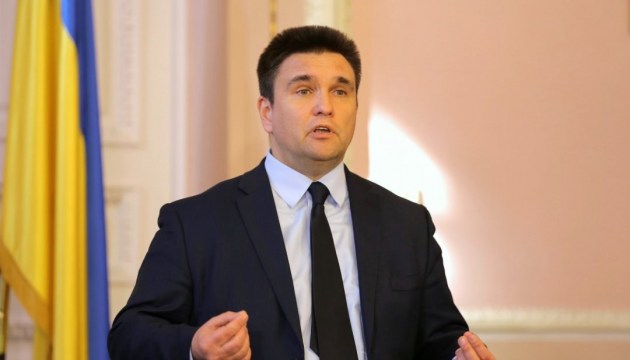 Foreign minister Klimkin discuss situation in Donbas and occupied Crimea during his visit to Turkey
On Friday, March 30, the sixth meeting of the Joint Strategic Planning Group (JSPG) was held under the co-chairmanship of the foreign ministers of Ukraine and Turkey within the framework of the official visit of Ukrainian Foreign Minister Pavlo Klimkin to Turkey.
The meeting was a preparatory stage for holding the seventh meeting of the Ukraine-Turkey strategic council of the highest level, the press service of the Foreign Ministry of Ukraine reports.
"During the JSPG meeting, the ministers reviewed the progress of implementation of the agreements reached at the highest level and outlined the prospects for further action. The parties noted that the strategic dialogue between Ukraine and Turkey gained a significant practical component through the dynamic development of interaction in various sectors of the economy. The specific projects in strategically important areas, primarily in defense and aerospace industries, are of particular importance," the statement reads.
While discussing Ukrainian-Turkish cooperation within the framework of international organizations, Pavlo Klimkin stressed the constructive nature of bilateral cooperation in UN, OSCE, the Council of Europe and NATO.
The situation in the Donbas and in the occupied Crimea was also discussed. In this context, the Ukrainian foreign minister thanked the Turkish side for its continued support for the territorial integrity and sovereignty of Ukraine within its internationally recognized borders. A special emphasis was placed on consolidating efforts to protect the rights of the Crimean Tatars, who suffer under the pressure of the occupation authorities in Crimea.
ol