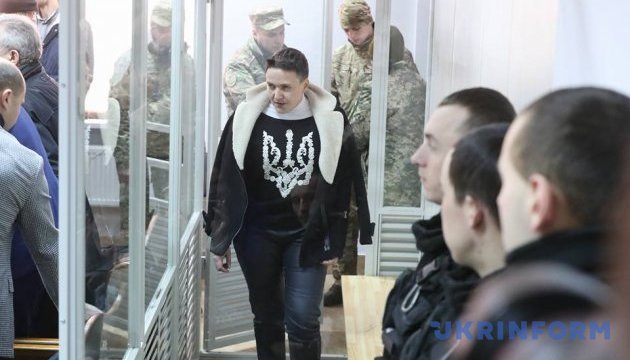 Lawyers to file appeal against Savchenko's arrest
The defense team for Ukrainian MP Nadia Savchenko will file on March 26 an appeal against the ruling of the Shevchenkivsky District Court of Kyiv that chose a measure of restraint for her in the form of arrest.
Lawyer Viktor Chevhuz told this to reporters after meeting with his client in jail.
"We will now go to Kyiv Court of Appeal and file a complaint against her arrest. A few days later a meeting will be scheduled in this case," he said.
Chevhuz also said that Savchenko had gone on hunger strike and reported this in a respective appeal to the head of the pre-trial detention facility in which she stays.
On March 23, the Shevchenkivsky District Court of Kyiv ruled to arrest Savchenko until May 20 without a bail option.
On March 22, the Verkhovna Rada agreed with the Prosecutor General's Office to prosecute, detain and arrest MP Savchenko.
On March 15, Prosecutor General Yuriy Lutsenko said in parliament that the investigation had undeniable evidence that Savchenko personally plotted a terrorist attack in the Verkhovna Rada.
op