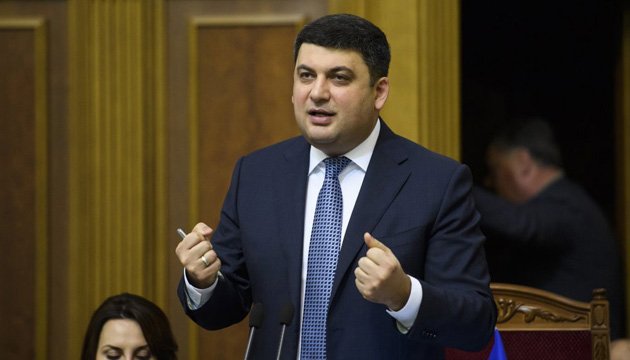 Groysman: Termination of economic cooperation with Russia to benefit Ukraine
Prime Minister of Ukraine Volodymyr Groysman says that the termination of the economic cooperation program between Ukraine and Russia, approved in 2011, will balance the Ukrainian energy policy and make the country stronger.
The prime minister stated this on a Ukrainian national TV channel, the government's press service reported on Sunday evening
"We were forced to make such a decision. Our exports to Europe and Asia are growing. We are becoming stronger due the termination [of the program]," he said.
At the same time, the prime minister stressed that Ukraine should focus on the development of own production. "We have a huge potential," Groysman stressed.
As Ukrinform reported, the Cabinet of Ministers of Ukraine terminated the program of economic cooperation between Ukraine and Russia for 2011-2020. The respective decision was adopted without any discussion at a government meeting on March 21.
The economic cooperation program with Russia was approved on July 7, 2011 in Moscow. The document had to expire in 2020.
iy