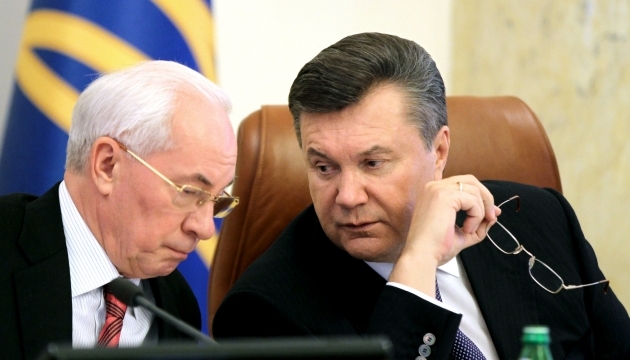 Court agrees to question Azarov via video link in Yanukovych treason case
Obolonsky District Court of Kyiv, as part of consideration of the case on the treason of former Ukrainian President Viktor Yanukovych, has decided to question witnesses of the defense team via video link without the involvement of the competent Russian authorities.
The respective decision on the questioning of former Defense Minister Pavlo Lebedev, former Prime Minister Mykola Azarov, former Head of Yanukovych's Security Service Kostiantyn Kobzar, former Commander of Internal Troops Stanislav Shuliak and former security guard of Yanukovych, Serhiy Bernadsky, was made by the court on March 21, an Ukrinform correspondent reports.
"The court, having consulted on the ground, in order to secure defendant Viktor Fedorovych Yanukovych's right to defense decided to partially satisfy a petition from the defense team on the questioning of witnesses and interrogate Bernadsky, Shuliak, Kobzar, Azarov, and Lebedev under the same conditions as witness Oksana Olehivna Meliyeva - without involvement of any bodies of the Russian Federation, since the petition for international legal assistance in this criminal proceeding would contradict the purpose and objectives of the agreements previously signed between Ukraine and the Russian Federation," Presiding Judge Vladyslav Deviatko said.
The judge also named possible dates for questioning these witnesses - March 27, 28 and 29, 2018.
op