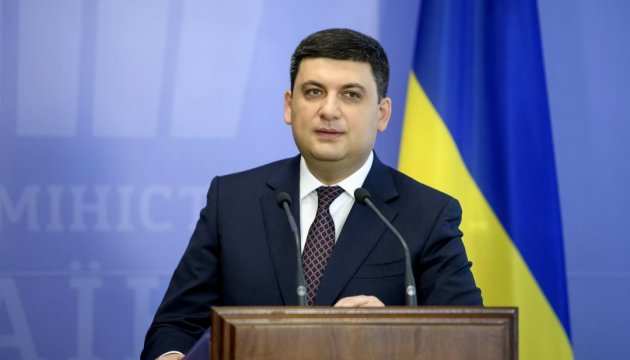 Groysman congratulates Ukrinform on its 100th anniversary
Ukrainian Prime Minister Volodymyr Groysman has congratulated the staff of the Ukrainian National News Agency "Ukrinform" on the 100th anniversary of its foundation.
"The Ukrainian Telegraph Agency - the historical predecessor of the present-day Ukrinform - was founded a hundred years ago. Together with the country, it has experienced all the difficult moments of the twentieth century: repressions, the Holodomor, the Second World War, Brezhnev's stagnation, perestroika, the collapse of the USSR," he wrote on his Facebook page on Friday.
He recalled that after the proclamation of Ukraine's independence, the news agency had received its current name UKRINFORM.
"Congratulations on the anniversary," Groysman said.
The Ukrainian National News Agency "Ukrinform" is a state-owned news agency that publishes every day about 500 news items and analytical materials in Ukrainian, Russian, English, Spanish, German, French and Chinese, as well as nearly 200 original photos.
op