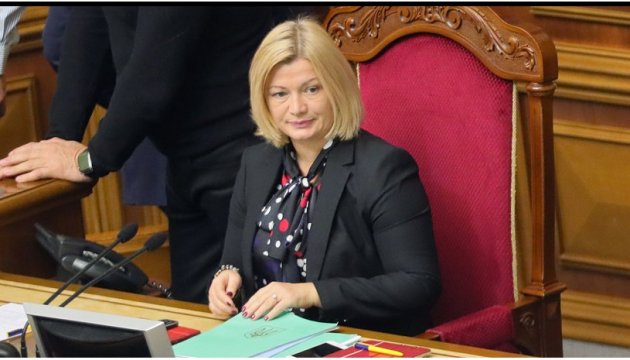 Gerashchenko: Early parliamentary elections hardly possible, but situation may change
First Deputy Verkhovna Rada Chairperson Iryna Gerashchenko says that early parliamentary elections are hardly possible, but the situation may radically change.
In a post on her Facebook page, Gerashchenko wrote: "Recently, journalists, experts, ambassadors have asked whether early parliamentary elections are possible in Ukraine. Such a scenario is hardly possible, but.... today the parliament, after a week-long break, failed even to vote for the agenda - neither of the session, nor a week or a day".
Gerashchenko said that such actions affect the quality of work of MPs, "time works against the parliament."
Earlier, the Verkhovna Rada at its plenary meeting again failed to adopt the agenda of the VIII session.
iy