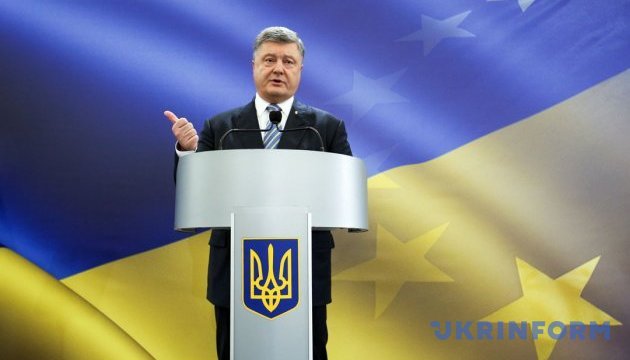 President Poroshenko: Sanctions work despite Russian propaganda
International sanctions against Russia work and are an effective mechanism to force Russian President Vladimir Putin to sit at the negotiating table.
President of Ukraine Petro Poroshenko said this in an interview with Financial Times, the press service of the Head of State reports.
"For more than three and half years, we've had sanctions against Russia that are an extremely effective mechanism to motivate Putin to sit at the table for negotiation. And the sanctions are working, despite the Russian propaganda that says Russia is happy now. This is not true," Petro Poroshenko stressed.
He underscored that Russia acted as the aggressor country.
"We are not the aggressors here. It is Putin who has his troops on our land. And we need nothing more, just please, would you be so kind as to take your troops away? We don't need anything else," the President said.
ol