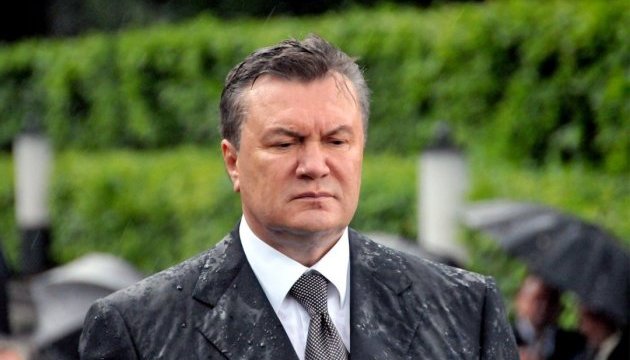 Yanukovych complains he is not allowed to participate in trial on his treason
Former Ukrainian President Viktor Yanukovych has complained that he is not allowed to participate in the trial on his treason.
He announced this at a press conference in Moscow on Friday, March 2, an Ukrinform correspondent reports.
"For more than a year, I have been unable to participate in the trial, which deals with my case. I have gathered a lot of materials, and I regularly hand them over to my lawyers, but I participate in the trial only through the media. They have deprived me of all my rights," he said.
Yanukovych also said that in the near future he intends to appeal to the EU guarantor states that signed the agreement on settling the crisis in Ukraine on February 21, 2014, as well as to the United States and Russia in order to find ways to end the war in Donbas.
At the same time, he did not answer the question of whether he plans to return to Ukraine and when, saying only that the main thing for him is "to end the war in Donbas and establish negotiations between different parts of Ukraine," and he, for his part, "is ready to do everything possible in this regard."
Yanukovych's lawyers, Viktor Serdiuk and Ihor Fedorenko, also took part in the press conference.
The press conference began with a demonstration of an investigative film about events on the Maidan in February 2014, which was allegedly prepared by Italian journalists.
Yanukovych read out his introductory statement to the media from a sheet of paper.
As reported, Yanukovych remained dissatisfied with the court decision, according to which it was allowed to conduct a pre-trial investigation against him in absentia, and accused the Ukrainian authorities of preventing admission of his lawyers to trial.
Last time Yanukovych held a press conference in Rostov-on-Don on November 28, 2016.
op