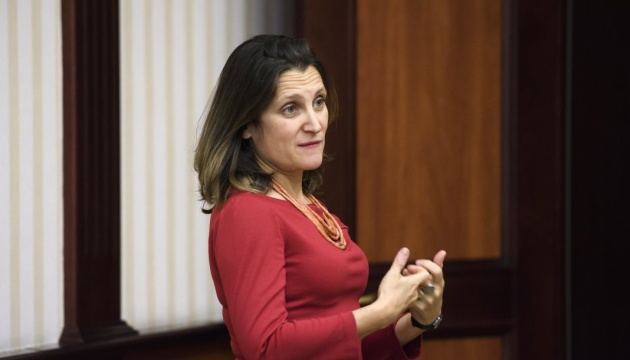 Canada, France discuss situation in Ukraine
Canada's Minister of Foreign Affairs Chrystia Freeland and France's Minister of Foreign Affairs Jean-Yves Le Drian have discussed the situation in Ukraine.
Ukrinform learnt this from the Foreign Ministry of Canada on the results of the conversation that took place this week.
"The ministers discussed the situation in Venezuela, Ukraine and on the Korean peninsula," the Foreign Ministry of Canada informed.
In addition, Canada reaffirmed its commitment to the preservation of the human rights and gender equality as priority issues in the G7. The two ministers discussed the importance of strengthening the international order based on rules and cooperation to establish peace in the world and to combat climate change.
Freeland also expressed a desire to cooperate more closely with France in various multilateral formats.
ish