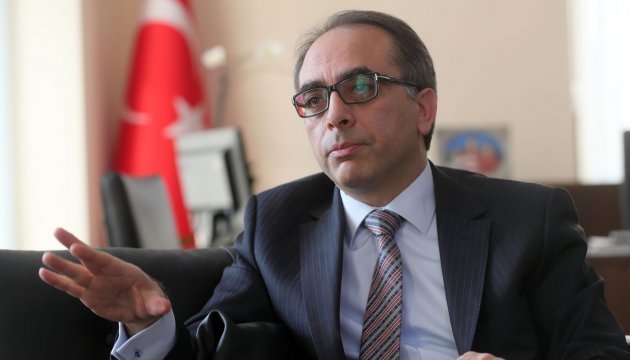 Turkish Ambassador to Ukraine: Annexation of Crimea will never be legitimized
Russia's illegal annexation of Crimea will never be legitimized or legalized by the international community.
Ambassador Extraordinary and Plenipotentiary of the Republic of Turkey to Ukraine Yonet Can Tezel said this, speaking at the fourth international forum "Occupied Peninsula: Four Years of Resistance", an Ukrinform correspondent reports.
"The events of 2014 [the annexation of Crimea] will never be legitimized," the ambassador said.
He stressed that the international community, at least a large part of it, including Turkey, has not recognized the annexation of the Crimean peninsular by Russia from the very beginning.
The diplomat also noted that Ukraine's aspirations to settle this issue with the observance of the international law through a peaceful dialogue is the right way and expressed the hope that Russia would soon join this dialogue.
Turkey closely monitors the events in Crimea and will help the Crimean Tatars to preserve their identity, the ambassador said.
"There are events that point to political, economic, social and psychological pressure. Crimean Tatars are people who have the right to live in Crimea. Despite all these circumstances, the Crimean Tatars will keep their identity, they will be able to survive, and Turkey will help them by observing the peaceful methodology," Yonet Can Tezel assured.
The ambassador stressed that Crimea should not be forgotten, it should be "an element of the arrangements".
ol