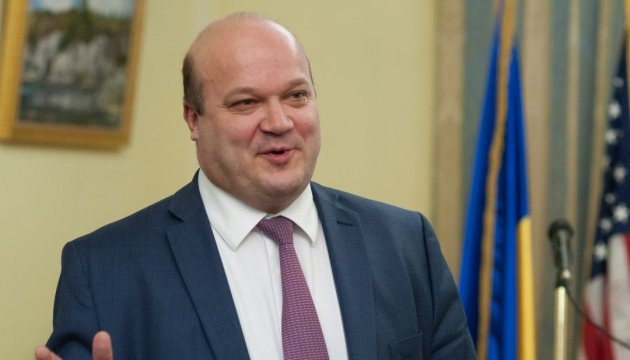 Trump's views on Ukraine have not met Russia's expectations – ambassador Chaly
The anti-Russian sanctions policy of the United States as well as the support for sovereignty and territorial integrity of Ukraine have strengthened under the current administration of the White House, and we can soon expect new evidence for this.
Ukraine's Ambassador to the United States Valery Chaly said this in an exclusive commentary to an Ukrinform correspondent.
"First of all, the White House, the departments and the Congress clearly share the views on the continuation of sanctions against Russia, launched under the previous administration. The stand of President Trump and the White House has not softened like Russia could have expected," the diplomat said.
The ambassador also stressed that the official Washington, including President Donald Trump, had repeatedly declared support for the sovereignty and territorial integrity of Ukraine. "Not to speak of the U.S. Department of State's continuing statements calling on Russia to stop supporting those who kill people and fuel the conflict in Ukraine," Chaly stressed.
As the ambassador noted, a number of mechanisms of Ukraine's interaction with the United States and other countries of the West are in effect to force Russia to fulfill "absolutely understandable things in accordance with the international law."
"First, I talk about strengthening the combat effectiveness of the Ukrainian Armed Forces in order to stop attempts to further advance [of Russia] to our territory," Chaly noted. In this regard, he recalled the provision of the U.S. military and technical assistance, supply of weapons, including counter-battery radars, special communication systems, motor boats, anti-tank weapons, as well as conduct of exercises.
The second direction, he said, is sanctions. "Despite Russia's chest-thumping statements, the sanctions produce the result. According to the U.S. Department of State, Russia has not received several billion dollars in defense sector sales, which could be spend to further kill people," he recalled.
As Chaly noted, the third direction is the assistance in reforms, including the creation of an anti-corruption system and tackling corruption on the whole.
ol