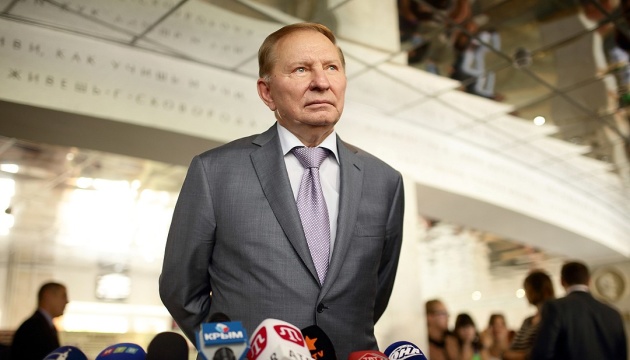 Donbas will turn into Transdniestria without peacekeepers - Kuchma
A UN peacekeeping force should be deployed throughout the entire territory of Donbas, including the Ukrainian-Russian border, Ukraine's representative in the Trilateral Contact Group on the peaceful settlement of the situation in Donbas, former Ukrainian President Leonid Kuchma, has said.
He stated this at a briefing as part of the IV Baltic Sea - Black Sea Forum "Unanimous Security of the countries of the Baltic Sea - Black Sea region as a consensus strategy for the great Europe" on February 23, an Ukrinform correspondent reports.
"Peacekeepers must be deployed on the entire territory and, above all, on the Ukrainian-Russian border... When they offer us to deploy 'blue helmets' first on the contact line in order to protect the OSCE, it means to make a new border with Ukraine. It's a situation similar to Transdniestria. There are also blue Russian helmets there," he said.
Kuchma also said that "today peace in Ukraine is 90% dependent on the position of the United States."
op