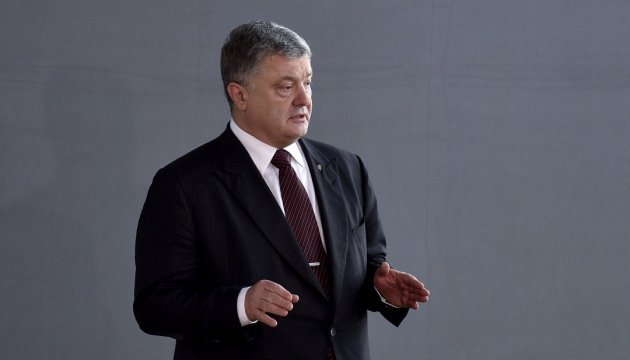 Poroshenko: We must create all conditions for Ukrainian scientists not to leave the country
Ukraine must create all conditions necessary for young scientists not to leave the country.
President Petro Poroshenko said this in his speech during a meeting with young scientists on February 22, the press service of the Head of State reported.
"Ukraine must create all conditions for the graduates of the higher education institutions and scientists to have an opportunity of self-realization. Looking in the eyes of the young scientists and students, I am glad that they believe they can realize their developments. Ukraine needs your innovations to solve the topical issues," the President noted.
The President stressed the importance for the youth to have access to the interactive lessons of the best lecturers of the world even in the rural areas. The Head of State emphasized that Ukraine implemented an ambitious program of rural medicine that provided for 4G Internet in every Ukrainian village.
Petro Poroshenko emphasized that the National Council for the Development of Science and Technology had been established. The National Fund for Research is being set up now. "It had to be done 20, 25 or 30 years ago. The whole world has been working in such an algorithm for a long time. And it's nice that we are moving step by step in this direction," the President said.
ish