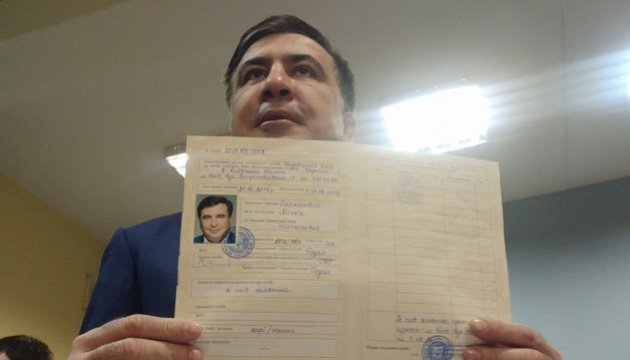 Saakashvili files lawsuit with ECHR
The lawyers for former Head of Odesa Regional State Administration and former Georgian President Mikheil Saakashvili have filed a lawsuit with the European Court of Human Rights (ECHR).
This was stated by lawyer Ruslan Chornolutsky, an Ukrinform correspondent reports.
"We are currently appealing against all these illegal actions in the courts, and a number of complaints have been filed, including to the European Court of Human Rights," he said.
According to Chornolutsky, the authorities "did not allow" Saakashvili to protect his right to citizenship, to receive additional protection and "cynically" expelled him from Ukraine.
As reported, Cassation Administrative Court in the composition of the Supreme Court is considering an appeal lodged by Saaakashvili's lawyer, Chornolutsky, against the decision of a court of appeal on obtaining the status of a person in need of additional protection.
In July 2017, President Petro Poroshenko signed a decree stripping Saakashvili of his Ukrainian citizenship.
On September 10, 2017, Saakashvili entered Ukraine without passing border control. In September, the court found him guilty of illegally crossing the Ukrainian border. In addition, the court rejected his lawsuit filed against the State Migration Service regarding his recognition as a refugee.
On February 12, 2018, Ukrainian border guards and representatives of the State Migration Service detained Saakashvili in Kyiv and expelled him to Poland as a person who illegally arrived from this country on September 10, 2017.
op