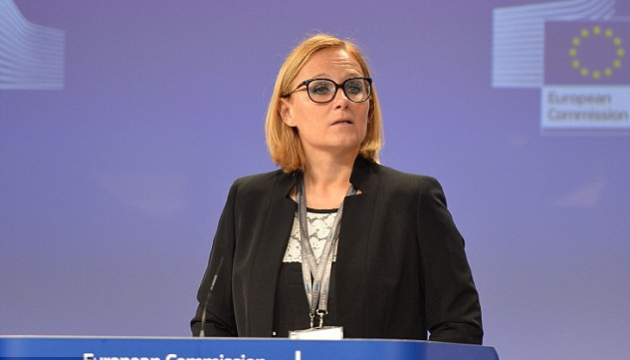 EU monitors situation with Saakashvili - Kocijancic
The European Union monitors the situation regarding the observance of the rule of law in the situation with former Head of Odesa Regional State Administration Mikheil Saakashvili.
European Commission spokeswoman Maja Kocijancic stated this to an Ukrinform correspondent.
She said that the EU expected to see respect for the rule of law and Saakashvili's rights.
In July 2017, Saakashvili lost his Ukrainian citizenship under a decree of the Ukrainian president.
On September 10, 2017, he entered Ukraine without passing border control. In September, the court found Saakashvili guilty of illegally crossing the Ukrainian border. In addition, the court rejected his lawsuit filed against the State Migration Service regarding his recognition as a refugee.
On February 12, 2018, Ukrainian border guards and representatives of the State Migration Service detained Saakashvili in Kyiv and expelled him to Poland as a person who illegally arrived from this country on September 10, 2017.
op