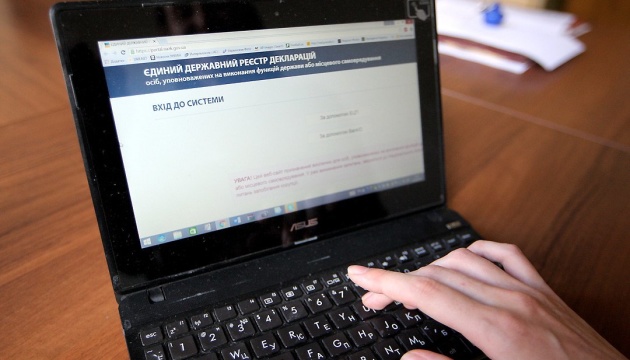 Over 61,500 civil servants already submitted annual e-declarations - Corruption Prevention Agency
A total of 61,515 declarations have been registered in the Unified Register of Declarations of Persons Authorized to Fulfil State and Local Government Functions, according to the press service of the National Agency on Corruption Prevention (NACP).
"As of 2 p.m., February 13, a total of 61,515 annual declarations over the year 2017 were submitted to the Register by the persons authorized to fulfill state and local government functions," reads the report.
Another stage of e-declaration for Ukrainian civil servants began on January 1, 2018 and will last until April 1, 2018.
Also, a special operational headquarters started to work at the National Agency, which will provide practical assistance on how to file e-declarations. The headquarters will work until the end of the next stage of e-declaration, the NACP added.
iy