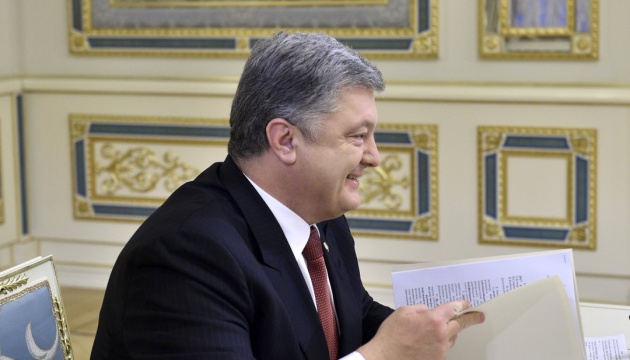 President: Anti-Corruption Court should appear in Ukraine this year
The Anti-Corruption Court should appear in Ukraine this year.
President of Ukraine Petro Poroshenko said this in an interview with the Profil Austrian media outlet.
"The process should be completed this year. I hope that the relevant bill will be passed in the coming months," Poroshenko said.
He said that he had already submitted the bill to the Verkhovna Rada, and now the parliament should conduct an open discussion on this issue with a view to creating a transparent, efficient and independent court.
The President acknowledged that corruption remains to be the main problem in Ukraine. At the same time he highlighted the efficiency of such a body as the National Anti-Corruption Bureau and such a mechanism as the electronic declaration. According to him, a billion and a half dollars stolen under the presidency of Viktor Yanukovych have already been returned.
"I support the transparency and efficiency of the fight against corruption," the President said, adding that he has been open for cooperation with the international institutions and special services, including the FBI and MI6, on recovery of the stolen assets.
ol