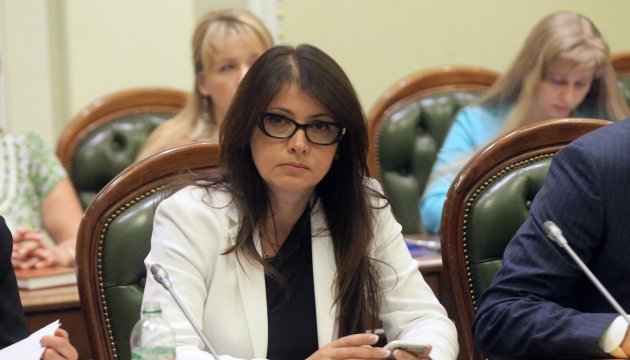 Hungary helps Russia break NATO from inside - Ukrainian MP
The head of the permanent delegation of the Verkhovna Rada to the NATO Parliamentary Assembly, MP Iryna Friz, has commented on the blocking by Hungary of a meeting of the NATO-Ukraine Commission at the level of defense ministers.
She wrote this on her Facebook page.
Friz said she was convinced that such behavior cannot be triggered to controversy around Ukraine's education law.
"The Ukrainian side proposes and is ready to resolve such issues in the format of negotiations in the spirit of international law, the European Charter for Regional or Minority Languages, and the mechanisms of the annual national program for cooperation with NATO. However, it must be admitted that the position by Hungary, which has resorted to actual blackmail, is not only counterproductive, but also the one that undermines the security situation in Europe," she wrote.
The MP noted that attempts by Budapest to block a NATO-Ukraine Commission meeting at the level of defense ministers is a dangerous practice of mixing bilateral humanitarian issues with issues of security and defense of the whole region.
"Thus, Hungary not only indirectly contributes to easing NATO's efforts to minimize regional risks, but also contributes to Russia's policy of destroying the North Atlantic Treaty Organization from the inside," Friz said.
According to her, Ukraine is always open to negotiations and settlement of controversial issues in the spirit of the alliance - at the negotiating table.
"I hope that Budapest will abandon the policy of blackmail with signs of territorial claims to the territory of sovereign Ukraine," she concluded.
Earlier, a meeting of the NATO-Ukraine Commission at the level of defense ministers was tentatively scheduled for February 14 or 15. During the meeting, the Ukrainian defense minister had to present his thoughts to the ministers of the partner countries. However, Hungary used a veto and blocked the meeting.
op