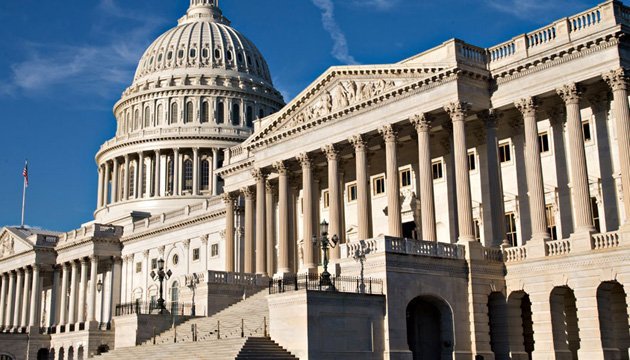 U.S. House of Representatives passes Ukraine Cybersecurity Cooperation Act
The U.S. House of Representatives has passed the Ukraine Cybersecurity Cooperation Act of 2017 by a majority vote.
The vote was held on Wednesday, February 7, an Ukrinform correspondent reports.
A total of 404 congressmen supported the legislative initiative put forward by Congressman from Pennsylvania Brendan Boyle.
Before the vote the document had two-party support - at least 25 congressmen of the U.S. House of Representatives acted as its co-authors.
The bill includes six pages and foresees, in particular, assistance to Ukraine in improving its cybersecurity strategy. At the same time, it notes that it is expedient for the Congress and the U.S. government to take a number of concrete steps, in particular, increase most advanced security protection on Ukrainian government computers, reduce reliance on Russian information systems and technology, as well as help Ukraine build capacity, expand cybersecurity information sharing.
In addition, the document underlines U.S. commitment to the United States-Ukraine Charter on Strategic Partnership, the Budapest Memorandum on Security Assurances, as well as NATO-Ukraine cooperation.
To come into force, the document should be voted by the Senate and then approved by the U.S. president.
op