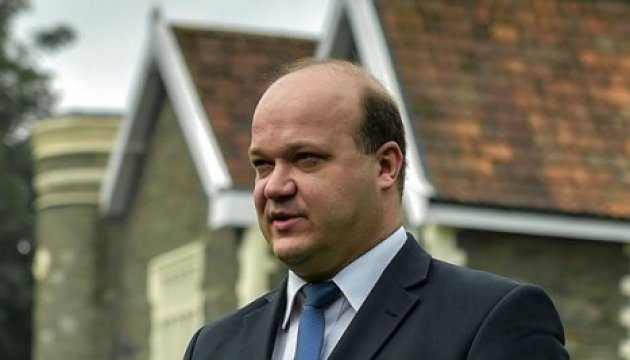 Ukrainian ambassador meets with U.S. House Foreign Affairs Committee chairman
Ambassador of Ukraine to the United States Valeriy Chaly held a meeting with Chairman of the House Foreign Affairs Committee Ed Royce, the Ukrainian Embassy in the United States reports.
One of the main topics of discussions was the issue of the commemorative resolution on the 1932-1933 Famine-Genocide (Holodomor) in Ukraine.
"Valeriy Chaly asked Chairman Royce to support passing in the current U.S. Congress of a commemorative resolution on the 85th anniversary of the 1932-1933 Famine-Genocide (Holodomor) in Ukraine," reads the report.
The Ukrainian Ambassador thanked Ed Royce for his steadfast support of enhancing the U.S. assistance to Ukraine in fending off the ongoing Russian aggression as well as his important personal role in passing of "Countering America's Adversaries Through Sanctions Act".
Ukraine's Ambassador also expressed appreciations of Chairman Royce's personal efforts in ensuring passing of "Ukraine Cybersecurity Cooperation Act".
In addition, the Ukrainian diplomat stressed "the importance of advance in the financial year 2018 budget the positive dynamics of assistance made available to Ukraine through the Department of State, Pentagon and USAID".
iy