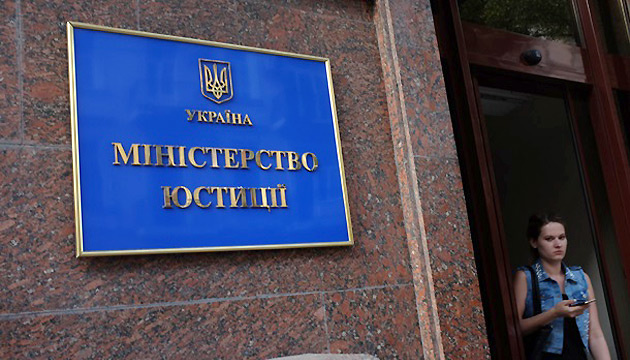 Over 350 parties registered in Ukraine - Justice Ministry
The Ukrainian Justice Ministry has currently registered 353 political parties in the single state register of legal entities, individual entrepreneurs and public associations.
Deputy Justice Minister for State Registration Olena Sukmanova said this in an exclusive comment with Ukrinform.
"According to the law, the Justice Ministry is dealing with the registration of political parties. If we received the entire necessary package of documents that meet the requirements of the constitution and laws of Ukraine, the statute of a political party, including the required number of signatures of citizens who supported the decision on its creation, then we register a political party. Today we have registered 353," Sukmanova said.
She said that the law envisaged state registration on the basis of an applicant's claim and placed on the applicant the responsibility for including deliberately false information in the constituent or other documents submitted for state registration.
Sukmanova also said that the legislation prohibited the formation of political parties if their program goals or actions are aimed at eliminating Ukraine's independence, changing the constitutional order by violent means, undermining the security of the state, propagating war, violence, incitement to interethnic, racial or religious hatred, propaganda of the communist and/or national-socialist (Nazi) totalitarian regimes and their symbolism.
An administrative fee of 140 living wages for able-bodied persons, which today amounts to about UAH 240,000, is charged for the state registration of a party, she added.
op