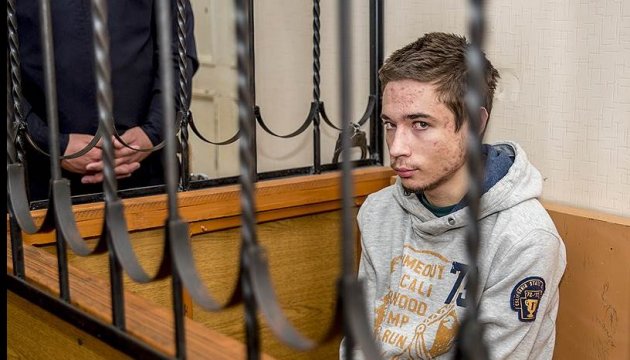 Ukraine expresses protest over decision of Russian court to retain Pavlo Hryb in custody
The Ukrainian Foreign Ministry has expressed a strong protest over the refusal of the Russian court to allow the appeal of changing the measure of restraint for Ukrainian citizen Pavlo Hryb kidnapped in Belarus.
Spokesperson of the Foreign Ministry Mariana Betsa informed this on Twitter.
"We express our protest over the decision of the Russian court regarding kidnapped Pavlo Hryb. We will intensify pressure on the Russian Federation to release Pavlo. Given the serious health condition of Pavlo Hryb we again urge the Russian Federation to grant a permit for medical examination by Ukrainian specialists," Betsa wrote.
As Ukrinform reported, on February 1, Krasnodar Regional Court dismissed the appeal on the pre-trial restriction in the form of custody for kidnapped Pavlo Hryb.
ish