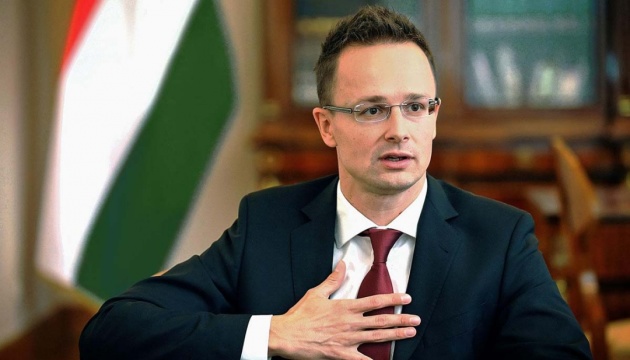 Hungary to block NATO-Ukraine meeting
Hungarian Foreign Minister Péter Szijjártó has stated that Hungary will not facilitate holding a NATO-Ukraine meeting at the level of defence ministers.
He said this after the meeting with chairman of the Society of Hungarian Culture in Zakarpattia region and member of the Verkhovna Rada of Ukraine Vasyl Brenzovych, Radio Liberty reports.
Szijjártó  noted that the position of Hungary remained unchanged: Budapest will not support the European aspirations of Kyiv "as long as Ukraine violates the European and international law."
According to the Hungarian Minister, Hungary is willing to hold consultations and reach agreements with Ukraine on the issue of the law on education, but only if their content complies with the interests of the Hungarian minority in Zakarpattia region.
The minister noted that the official Budapest continued to consider that the educational law of Ukraine is directed against the international and European norms, bilateral agreements and the basic treaty between Hungary and Ukraine.
ol