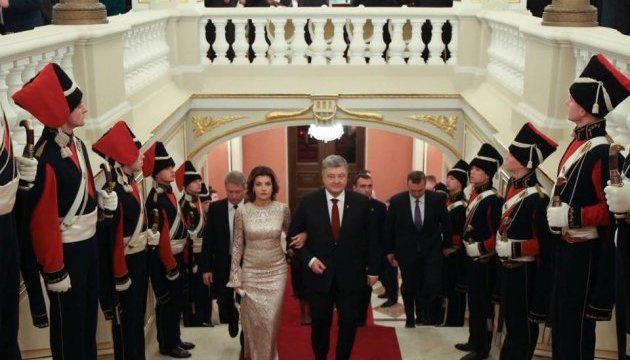 President Poroshenko holds diplomatic reception at Mariinsky Palace. Photos
President of Ukraine Petro Poroshenko held an annual diplomatic reception at the Mariinsky Palace in Kyiv.
First Vice Speaker of the Verkhovna Rada of Ukraine Iryna Herashchenko wrote this on Facebook.
"The President and the First Lady greeted the guests in the restored halls of the palace. It's wonderful that the tradition of diplomatic receptions at the Mariinsky Palace is back. Delivering a speech to the ambassadors, the President once again called upon the world community to express solidarity with Ukraine in the struggle to restore our sovereignty and territorial integrity," she wrote.
"The President devoted special attention to the hostages. The release of 74 prisoners was one of the key events of 2017, but we will not stop until all prisoners are freed from the occupied territories and from Russian prisons. The President also spoke about the law on the reintegration of Donbas, which recognizes the Russian Federation as the aggressor. We hope the world will support us in the efforts to restore our sovereignty," Herashchenko noted.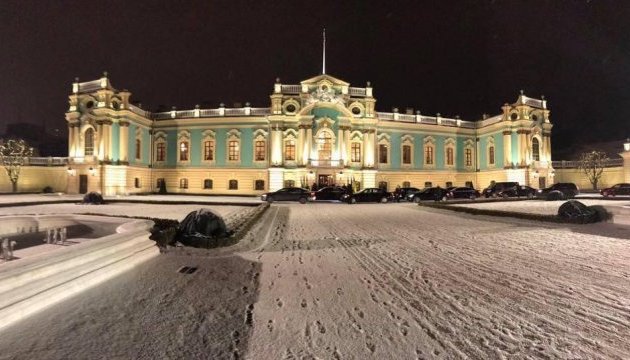 ol