Andriy Shevchenko, Ambassador of Ukraine to Canada
We plan to take full advantage of Canada's G7 presidency
10.01.2018 14:30
The year 2017 turned out to be a breakthrough for Ukraine in many respects. We achieved victories on the economic, political, military and other fronts. This productive "series" also went beyond Ukraine, noticeably promoting our relations with many states. One of the best examples is Canada, in cooperation with which Ukraine has made progress in virtually all areas.
Ukrinform spoke with Ukraine's Ambassador to Canada Andriy Shevchenko about the results of last year and plans for 2018.
Q: The year 2017 was very rich in events for relations between Ukraine and Canada. What achievements is the embassy proud of?
A: This was really a very powerful year for Ukraine and Canada. I would highlight the biggest results in three areas. Firstly, free trade between our countries started working last year. From the first of August, the absolute majority of goods we sell to each other are not subject to customs duties. This means that conditions for producers in Ukraine and Canada have improved.
The second "main" direction is defense. Last year, we signed a defense agreement with Canada, and we extended for two years a UNIFIER training mission, in which 200 Canadians train Ukrainian soldiers at the Yavoriv shooting range and in Kamianets-Podilsky. In addition, in December, Canada included Ukraine in the Automatic Firearms Country Control List. It should also be reminded that on Ukraine's Independence Day, Canadian military, along with ours, matched along Khreshchatyk Street. In short, we are proceeding to a high-quality brotherhood in arms, the importance of which in conditions of war is impossible to overestimate.
Thirdly, Canada has shown the world a very decent example of consistent pressure on Russia by adopting the "Magnitsky Act." According to this plan, the first 30 Russian citizens have already been subjected to personal sanctions as human rights violators. We hope that in the future we will also be able to fully apply this law against those Russians who persecute Ukrainians in Crimea, Donbas and Russia.
Free trade, Operation UNIFIER, which enables Canadians to acquire the best practices of the modern hybrid warfare, and even the "Magnitsky Act," which helps promote Canadian values in the world, are advantageous not only to Ukraine, but also to Canada.
Q: Could we translate relations with Canada into a more pragmatic plane?
A: The comparison with human relations comes to my mind. There is such a concept as a marriage of convenience. Although it is based on a rational component, it is sometimes filled with feelings. In the situation with Canada we are walking the other way. We have had feelings, great love and serious attachment, but now we also find a very pragmatic convenience in these relations (in addition to wonderful, warm, family components). If this is trade, we find a common benefit in commodity exchange, and if this is defense, we find a common defense interest. If we create a new agreement on audio-visual production, then we know that both countries benefit from this. In 2017, in addition to strengthening relations, we managed to fill them with a very pragmatic mutual benefit.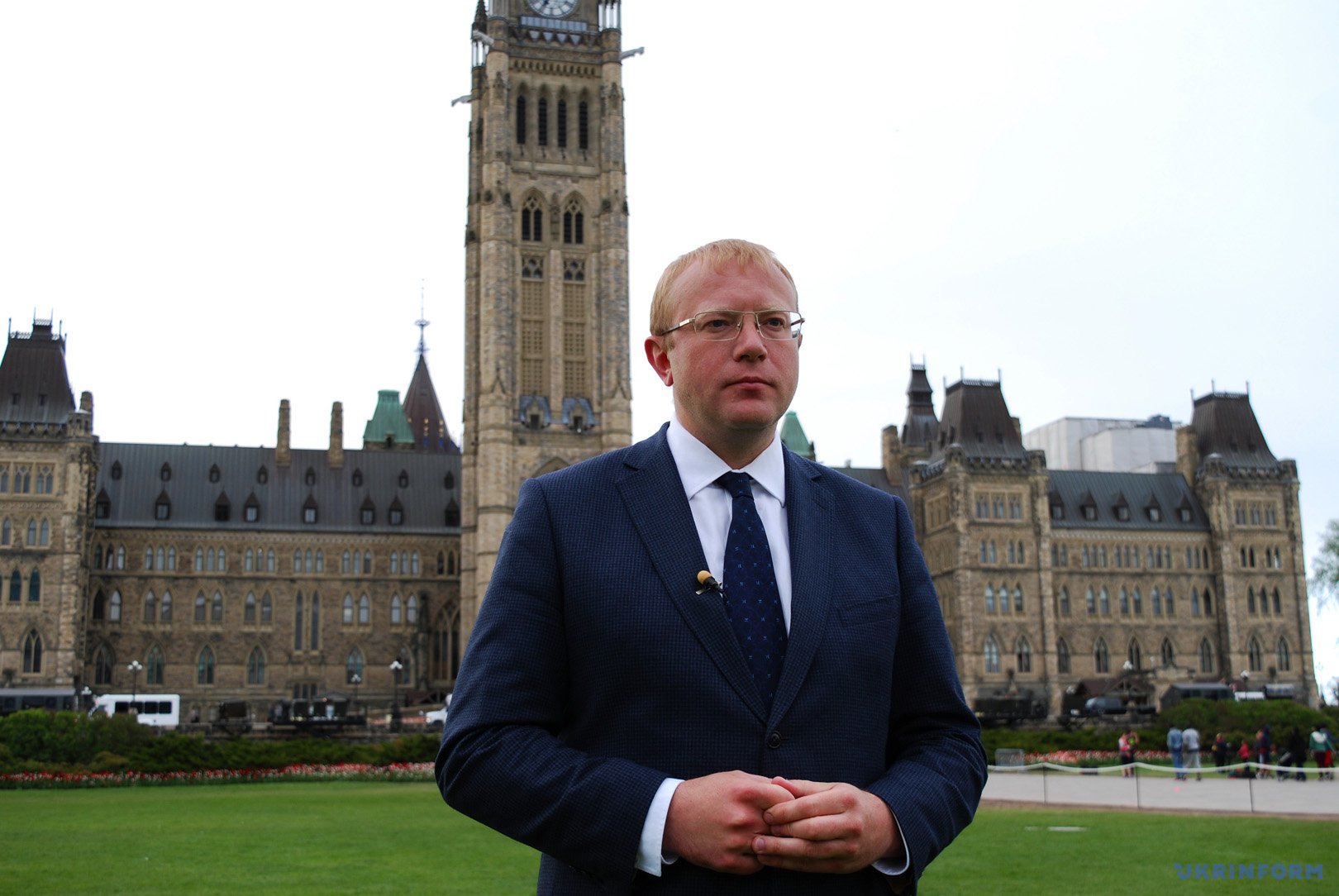 Q: One more pleasant surprise was Chrystia Freeland's appointment as Canada's foreign minister. How did it influence our interstate relations?
A: The personal factor of Chrystia Freeland as Canada's foreign minister last year was extremely important. It is very symbolic that she made her last visit last year abroad to Kyiv, where she took part in events marking the 100th anniversary of Ukrainian diplomacy. It seems to me that it was important for her during her first year in office to have time to visit Ukraine. We see Chrystia as a very powerful ally and friend. Wisdom, principles, speed, performance, creativity - we can really be proud of her personal contribution as a Canadian of Ukrainian origin to relations between the two states.
Q: What are your plans for this year in terms of interstate relations?
A: Apart from our traditional directions, there are two particularly important ones this year. The first one is Canada's chairmanship of the Group of Seven. We look forward to taking full advantage of Canadian international credibility in the world in support of Ukraine. The second very nice plan for this year is the opening of Ukraine's Consulate General in Edmonton, the capital of the Canadian province of Alberta. Ukraine had to make this decision a long time ago, and I very much hope that in 2018 we will witness its excellent implementation. Alberta has more than 300,000 Canadians of Ukrainian descent, and the establishment of a diplomatic mission represents a very symbolic gesture towards our community throughout Western Canada. In addition, it is a critically important region in economic terms (most of Canada's oil is extracted in Alberta). In general, the new Consulate General will substantially increase our presence both in Canada and generally in North America.
Maksym Nalyvaiko, Ottawa