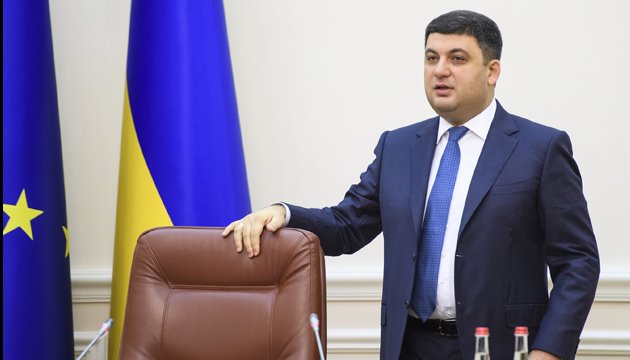 PM Groysman: Reforms Delivery Office operates efficiently
Prime Minister Volodymyr Groysman has said that the Reforms Delivery Office, created at the Cabinet of Ministers, contributes to accelerating the pace of reforms being carried out in the country.
At a meeting with young Ukrainian entrepreneurs, the prime minister recalled that the government also established the Investment Promotion Office, the Export Promotion Office, as well as initiated the creation of the Innovation Development Council, the task of which is to support science and implement various projects in the real sector of economy.
"We support them and want to make them work faster; we try to remove obstacles on their way... There are such projects. We have decided to create state institutions, as they were originally created through grants, through an American fund, and now there will be a state structure," said Groysman.
iy