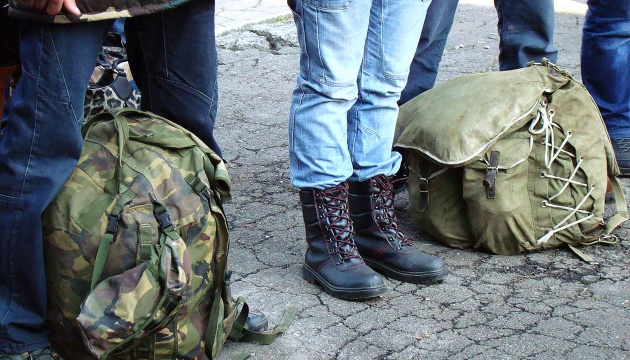 10,000 Crimean residents conscripted into Russian army over years of occupation – human rights defenders
Since 2014, about 10,000 Crimean residents, including about 5,000 people in 2017, have been conscripted into the Russian army in violation of the international laws.
This is reported by the Crimean Human Rights Group.
"The number of Crimean residents conscripted to serve in the armed forces of the Russian Federation increased significantly in 2017. In 2016, about 3,100 people were conscripted, while over 5,000 recruits from Crimea were sent to the Russian army in 2017. During the period of occupation, 10,000 Crimean residents have been conscripted into the army of the Russian Federation," reads the report.
It is noted that at least four criminal cases were opened over avoiding military service in 2017.
The human rights activists recall that the conscription of residents of the occupied territories into the army of the occupying power as well as continuous propaganda of service in the Armed Forces of the Russian Federation violate the Article 51 of the Convention on the Protection of Civilian Persons in Time of War (the Fourth Geneva Convention), while the movement of recruited citizens of Ukraine from the occupied territory to the territory of the Russian Federation violates the Article 49 of this convention.
ol